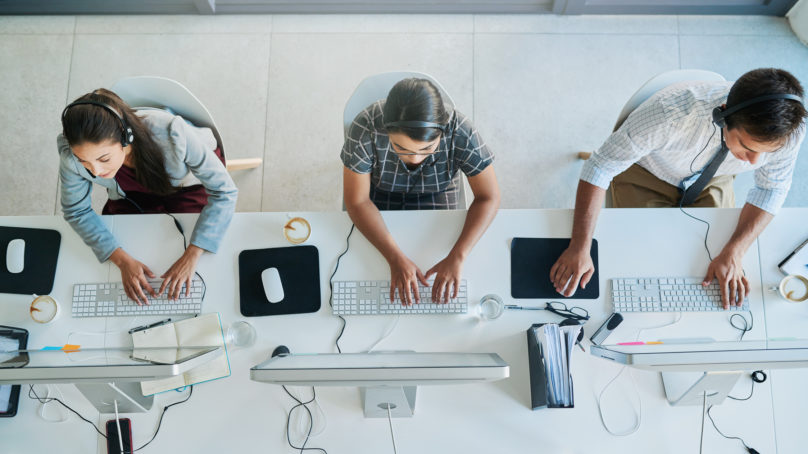 Unpopular opinion: I really love cold calls. I disliked them some ten years ago, but maybe I just needed a team to work with or a company to believe in to help sway my mind. Thankfully, I now have both of those. Working for a credit union service organization has allowed me to truly trust in the company I'm representing, as CUSOs serve credit unions and credit unions serve their members.
My parents belonged to a credit union for as long as I can remember, and when I went there with them, they often ran into friends or coworkers and would have fun chatting. Everyone knew each other at that credit union.
Even today, many years later, I still receive a friendly welcome and a happy-to-serve-you experience when I enter my credit union. I am so thankful to be part of the bigger picture now, working for a CUSO doing call campaigns.
Method to the madness
While there are many things to love about my job, one of my favorites is learning more about individual credit unions. Before I make a call, I look up the locations I am calling, check out their website, and research who I will be speaking with. This helps me to prepare for our conversation by understanding their business practices and how my CUSO can fit their needs.
However, many credit unions are instructed to shun calls from outside their own network, to avoid being asked personal questions such as who they use for their data processor, why they like that system, and, most importantly, when their contract is up. Therefore, when making calls to these credit unions, I simply explain how we can save them money without sacrificing their member's banking experiences.
While trying to reach the intended party, I often first choose to speak with a member service representative rather than using the impersonal dial-by-name phone system. While the latter is sometimes easier, speaking to someone helps further my understanding of that particular credit union. It's during this initial conversation that I can assess a number of things. Are they polite? Do they give their name and the credit union's name? If they put me on hold, do they say, "one moment please?" When I say "thank you," do they respond with, "you're welcome?" If the answer to these questions is a resounding "yes," I know it's a credit union that has a passion for service at every level.
Offering help – it's what CUSOs do
During a recent call, I spoke with a woman who sounded incredibly desperate for a change in her system. She was seeking help, seeking improvements, and seeking someone who could back her up and offer her members a better experience. She was seeking answers, and my CUSO was there to help her. After all, serving credit unions is what CUSOs are here for (it's literally in the name), and making these calls allows us to help as many credit unions as possible, even when they're outside our network.
Getting to interact with and help a wide variety of credit unions is always a meaningful experience, and I have cold calls to thank for letting me do that. So believe it or not, I really love cold calls!