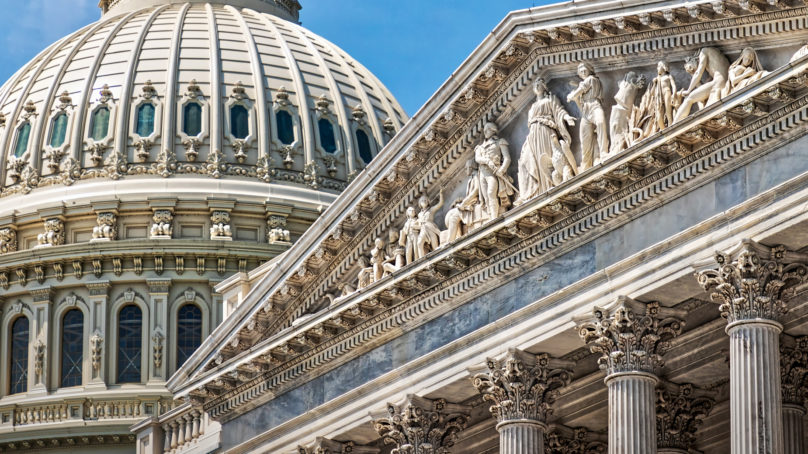 On Thursday, October 19, during a confirmation hearing before the Senate Committee on Banking, Housing and Urban Affairs, NCUA board nominee Tanya Otsuka provided her opening statement. Speaking of her family's history with the credit union industry, she expressed honor and humility at being nominated to serve as the newest board member.
Her grandparents and their families, Japanese Americans, were separately sent to internment camps in Arizona and Arkansas during World War II, which left the families with almost nothing left when they were finally released. She spoke of how on going discrimination made it difficult for Japanese Americans to get necessary banking services, and so they formed a credit union to provide those in need with access to financial services and to help rebuild.
"Experiences like this embody the cooperative spirit and exemplify the important role that credit unions play in our communities and economy," said Otsuka. "It is fitting that today is the 75th anniversary of International Credit Union Day, which celebrates the credit union movement's mission of financial inclusion."
Following the opening statements of Otsuka and other nominees, questions were asked by members of the Committee. Senator Mike Rounds (R-SD) dove right into the issue of climate risk and NCUA's role in managing it. His question to Otsuka: "It is critical that credit unions be able to serve farms as a part of the economy and that regulators not stand in the way of that happening. Do you believe agriculture is a climate issue?"
Responding to the question, Otsuka stressed the need for the credit union industry to serve agricultural communities. But she also said that credit unions understand the risks of the industry and how to manage it. "I think that's ultimately what needs to be assessed when regulators make sure that credit unions are engaging in safe and sound practices," she said. "I don't think they should be in the business of telling credit unions that they can't lend to ranchers or farmers as long as those credit unions are managing those risks appropriately and following the law."
Later, in response to Senator Sherrod Brown (D-OH), Chairman of the Committee, asking on what her priorities would be as a board member, Otsuka said she would focus on helping all credit unions, but particularly small ones, remain competitive and provide affordable financial services. "Small credit unions serve a lot of areas of this country that do not have access to financial services in the same way as other parts of the country, and so I think that's really critical to the strength of our overall economy."
If confirmed, Otsuka would replace Republican Rodney Hood, joining Democratic Chairman Todd Harper to give Democrats control over the board. Board member Kyle Hauptman would be the sole Republican on the board.