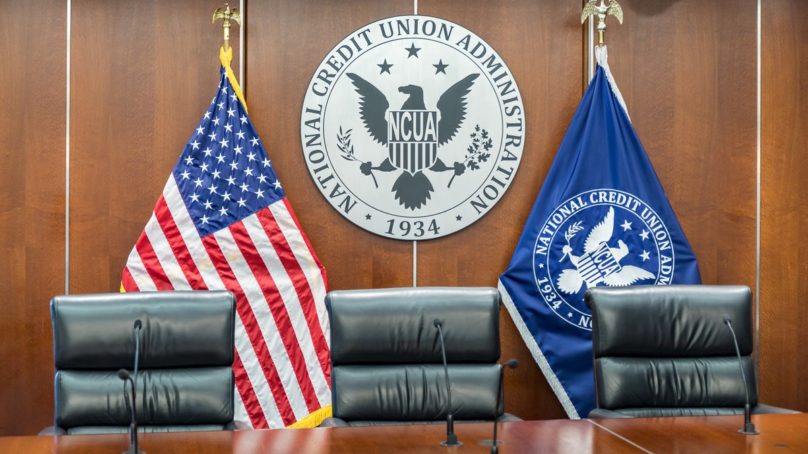 This article first appeared on CUCollaborate
The Senate Banking Committee on Oct. 19 will hold a confirmation hearing on the nomination of Tanya Otsuka to be a member of the NCUA board.
Otsuka is scheduled to testify at the hearing, as are several nominees for other federal agencies and boards.
If confirmed, she would replace Rodney Hood and would give Democrats control over the NCUA board. Hood, a Republican, has stayed on the board even though his term expired in August. Board members often stay on until their replacements are confirmed.
Vote schedule unclear
It is not clear when the committee could vote on Otsuka's nomination or when it may go to the full Senate.
However, two things might be working in Otsuka's favor. First, as a staff member working for Banking Chairman Sen. Sherrod Brown, D-Ohio, Otsuka presumably is well known to committee members and their staffs. Second, as they go to a committee and floor vote, the Senate often likes to "pair" nominees—one from each party.
Republican nominee to be considered
As the committee works on Otsuka's nomination, it also will be considering at least one Republican nominee—former House Financial Services Chairman Spencer Bachus of Alabama for reappointment to a seat on the Export-Import Bank.
In announcing Otsuka's nomination last month, White House officials noted that she has worked on the committee's banking and credit union issues since 2020. She also has served as a counsel and staff attorney at the FDIC.
Credit union member
And it should be noted that, based on a financial disclosure form Otsuka recently filed with the Office of Government Ethics, it appears she is a member of a credit union, although the institution is not named.
When she was nominated, Brown and current NCUA Chairman Todd Harper praised the choice.
The NCUA board is scheduled to meet on the same day as the confirmation hearing.
Hood announces Brooks departure
In related news, Hood has announced that his senior advisor and former chief of staff H. Lenwood Brooks, V, will be leaving the agency next month to head government and industry relations efforts at the Federal Home Loan Bank of Dallas.
Hood was effusive in his praise for Brooks.
"His expertise in executive leadership, management, and public affairs, paired with his unparalleled ability to lead our dedicated NCUA career staff, proved crucial, especially at the onset of the pandemic," he said.
Hood noted that because discussions between two NCUA board members would constitute a quorum and would have to be open to the public under federal law, board members must rely on their staff members to find consensus on issues.
"Lenwood's exceptional tenacity was particularly evident in the progress of many initiatives, including the financial innovation final rule, which the NCUA Board unanimously approved last month," Hood said.