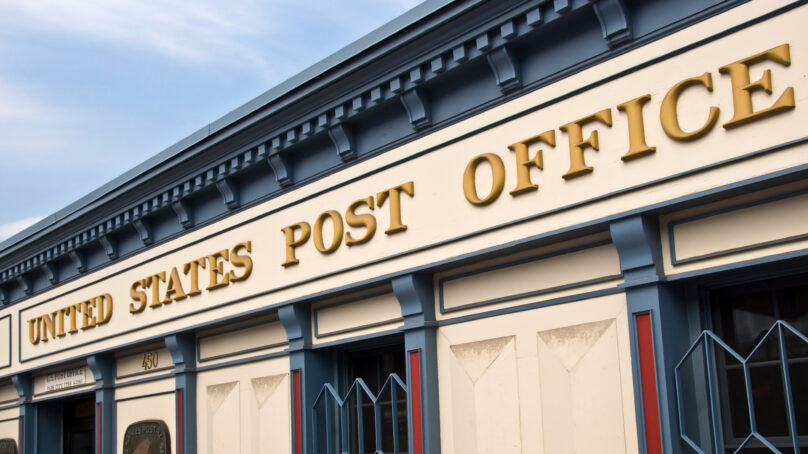 Read more at the Washington CU Daily
A mere six people have participated in the United States Postal Service's postal banking pilot program, USPS officials said Friday.
Those six people cashed checks totaling $548.86, USPS officials told the Postal Regulatory Commission in response to questions posed by the commission.
The USPS announced in September that it was testing a program at four post offices that allowed people to cash payroll and business checks in exchange for gift cards. Customers could cash checks of up to $500.
On Jan. 7, the PRC sent Post Service officials a list of questions about the program, inquiring, among other things, why the commission had not been consulted before the program started.
In answers to questions posed by the PRC, Postal Service officials said they believe that they were not required to consult with the commission or gain its approval because the pilot program simply was testing a new form of payment for an existing postal product—gift cards.
Postal Service officials said that representatives of a major postal union identified the program as an initiative that might be useful to a segment of consumers.
"The pilot will help determine operational capability and also whether this initiative provides a benefit to the communities involved," the USPS said.
The USPS conducted a survey to gain initial insights into the potential market, consulted other research, including a study conducted by the Federal Deposit Insurance Corporation about how people use banks and reports from the USPS Inspector General suggesting that check cashing might be a useful service for the agency to offer.
"The pilot will assess consumer usage and hence whether there is a benefit to the communities involved, operational capabilities, number of business and payroll checks cashed, and funds transferred to a gift card," USPS officials said.
They said minimal training of USPS employees had been necessary since post offices already sell gift cards.
They added that no decision has been made about possible expansion or termination of the program.
The Postal Service began the pilot program at USPS retail locations on Sept. 13 in the Washington, DC; Falls Church, VA; Baltimore, MD; and Bronx, NY, areas. Customers in these locations are able to cash a check to purchase a single-use gift card; no cash is disbursed.
The Postal Service did not make a formal announcement of the pilot program, but officials said it was part of the service's ten-year improvement plan.
Postal banking has been a controversial issue for decades. Congressional Democrats have sponsored legislation that would allow the Postal Service to provide a wide range of financial services as a way to reach people who do not have easy access to banks or credit unions. Republicans traditionally have opposed the legislation, and GOP members of Congress have said they do not like the pilot program.
In their version of the FY22 Financial Services appropriations bill, House Democrats included a postal banking pilot program. That program is not related to the Postal Service pilot since the final spending bill has not been enacted.
Banking trade groups, including credit union trade groups also have opposed postal banking. Credit union trade groups contend that they could serve those people who do not have easy access to financial services if Congress loosened field of membership requirements.