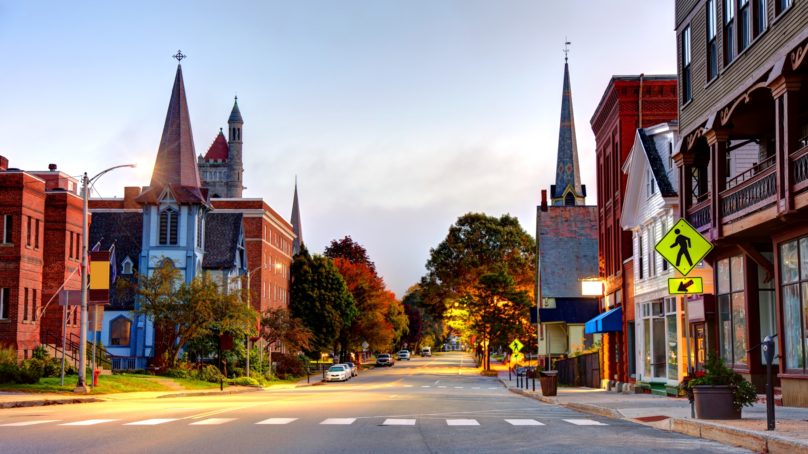 Read more at the Washington Credit Union Daily
Credit union trade groups are renewing their call for Congress to lift the credit union Member Business Lending cap, saying the limit is an arbitrary restriction that keeps financial institutions from providing crucial assistance during the coronavirus economic crisis.
"This cap makes little sense during normal economic times, but at a time when every available dollar will be crucial to reviving Main Street, it makes no sense," CUNA President/CEO Jim Nussle wrote in a letter this week to leaders of the Small Business Committee whose Rural Development, Agriculture, Trade, and Entrepreneurship Subcommittee held a hearing Thursday .
"As the country faces recovery from the impact of COVID-19 on the economy, many credit unions have the ability to go beyond SBA programs to help small businesses create jobs and stimulate the economy," Brad Thaler, NAFCU's vice president of legislative affairs, wrote in his letter to the committee.
He added, "Providing relief from the cap would help provide economic stimulus and create jobs without using taxpayer funds."
Throughout the coronavirus economic crisis, credit union leaders have been pushing Congress to loosen the cap. In May, NCUA Chairman Rodney Hood asked the Senate Banking Committee to increase the cap from 12.5% of total assets to 20% of total assets during the crisis.
However, banking trade groups have opposed any proposal to increase the cap, contending that an increase in business lending would give an added advantage to tax-exempt credit unions over banks.
Nussle told the committee in his letter that the lending cap is a limiting factor for credit unions with active business lending portfolios. He said that more than 800 credit unions serving 50 million members offer business loans subject to the restriction.
He noted that legislation has been introduced in both houses to lift the limit during the coronavirus crisis. Those bills have not advanced in either house. Still, Nussle said enacting the legislation would help communities recover from the coronavirus crisis.
"Failure to do so would represent a decision to leave critical assistance on the sidelines when small businesses, Main Street, and the nation's economy need it the most," Nussle wrote.
The Rural Development, Agriculture, Trade, and Entrepreneurship Subcommittee held a hearing Thursday on ways that the federal government can increase aid to rural areas, but lifting the credit union cap was not among the topics raised in a memo prepared for the subcommittee.
"As rural communities struggle to recover from the COVID-19 pandemic and other natural disasters, policy makers should investigate new ways to attract and cultivate entrepreneurs and accelerate," Subcommittee Chairwoman Abby Finkenauer wrote, in the memo to subcommittee members. She added that the Small Business Administration recently reported that small businesses in rural areas were having more trouble raising capital than urban businesses were having.