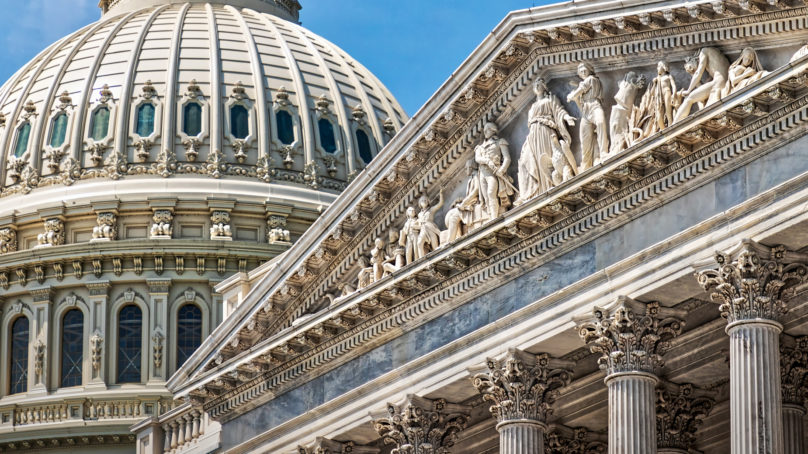 Read more at Washington Credit Union Daily
National Credit Union Administration board nominee Kyle Hauptman told the Senate Banking Committee recently that he believes that the NCUA should give credit unions "significant incentives" to become Minority Depository Institutions.
"As we know from the last financial crisis, we get what we incentivize," he said, in answers to questions posed by Senate Banking ranking Democrat Sherrod Brown of Ohio. "We should use incentives to create positive outcomes."
Hauptman said that the NCUA currently encourages credit unions to become low-income institutions, by offering such institutions the opportunity to access secondary capital and a removal of the member business lending cap. "Currently, there are limited incentives for credit unions to be designated as minority depository institutions (MDIs)," he said, adding, "I believe the NCUA should create significant incentives for credit unions to be designated as MDIs and to help create new ones."
The Banking Committee does not release the answers to questions that senators submit following a nominee's confirmation hearing. A copy of Brown's questions and answers was obtained by Washington Credit Union Daily. It is unclear whether other senators also submitted questions.
Prior to the committee vote, Brown criticized Hauptman for being vague in answering questions. "His testimony and answers to questions at the hearing and for the record do not provide any details on what types of policies he will advocate for to actually help the credit union members he would serve," Brown said.
In his written answers, Hauptman said that the pandemic has forced federal agencies to change how they operate, noting that the NCUA has been conducting virtual exams throughout the coronavirus crisis.
"In the future, virtual examinations could save all parties time and money, and the NCUA Board should carefully consider making different parts of the examination process virtual," he said, adding that other remote activities could continue after the recovery from the pandemic.
"This pandemic forced financial institutions to explore new online options, like opening an account online, utilizing shared branch networks, or using e-signatures and verifications," he said. "Some of these practices may be useful post-pandemic."
Asked about overdraft fees, Hauptman said that as a member of the board, he would work "to prevent the collection of fees that are incompatible with the credit union system's mission of providing affordable financial services to working families." He added, "The main goal should always be 'a better deal,' in that any fees charged by a credit union should be a superior alternative to other options, such as late fees charged by government or utilities."
The Senate Banking Committee last week recommended that Hauptman be confirmed. The Senate left town until after Labor Day without voting on the nomination. The Senate could come back sooner if there is a deal on the next coronavirus stimulus bill and Hauptman could be confirmed then.
Hauptman declined to state a position on a controversial overdraft proposal by NCUA Chairman Rodney Hood that would have replaced the 45-day limit to correct an overdraft with a requirement that credit unions have a policy that sets a reasonable deadline for solving the overdraft.
The proposal was tabled, when board members J. Mark McWatters and Todd Harper declined to support it. If confirmed, Hauptman would replace McWatters on the board; if he supported the policy, it would pass. He remained noncommittal about it, simply saying, "I will vote to approve it only if consumers and the safety and soundness of the credit union system are protected."
Hauptman also declined to take a position on a proposal by Harper to increase staffing for the NCUA's consumer protection program. That too would pass the board if Hauptman were to support it. Asked about the proposal, Hauptman said, "I will work to ensure that the NCUA enforces all consumer protection laws and protects credit union member-owners."