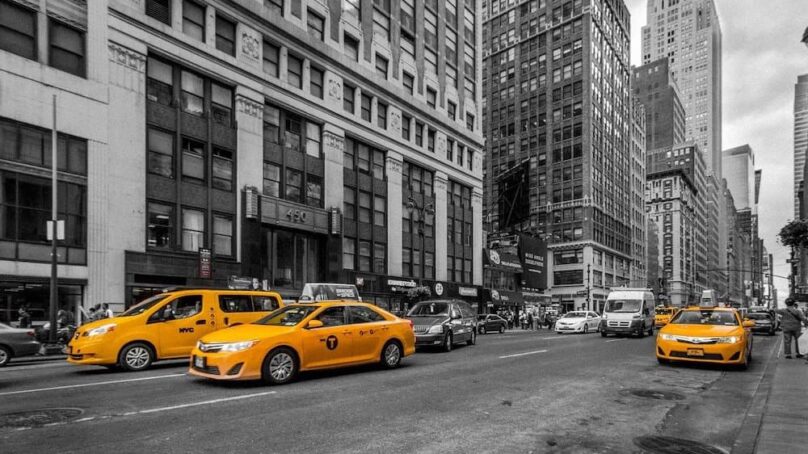 This article appeared originally on CUCollaborate
Beleaguered New York City taxi drivers may finally be getting some debt relief from huge taxi medallion loans they took out from financial institutions, including two defunct credit unions.
City officials on Tuesday announced a new Medallion Relief Program that will guarantee loans now owned by Marblegate Asset Management.
The deal calls for decreasing the loan principal owed by taxi drivers. The city will guarantee the loans and monthly payments will be reduced.
Background
The move could end the debacle that saw the NCUA left holding loans made to taxi drivers by Melrose and LOMTO Federal credit unions.
The two credit unions specialized in making loans to drivers to provide them with funds needed to purchase the taxi medallions that NYC requires drivers to have. As ride-sharing companies such as Uber grew in popularity, the value of those medallions plunged.
Many drivers defaulted on their loans, leading to the failure of the two credit unions, with the NCUA left holding the loans. City officials began trying to form a public-private partnership that would have purchased the loans.
Before such a group could be formed, the NCUA sold the taxi loans to Marblegate, a Connecticut private equity fund.
City officials were highly critical of the agency for not giving them time to cobble the group together. Despite repeated requests, including several under the Freedom of Information Act, the NCUA declined to disclose the details of the sale.
As the pandemic developed and visitors to NYC decreased, the taxi drivers found themselves again unable to repay their loans. Marblegate declared a few payment holidays and negotiated with individual drivers.
At the same time, House members and others, including the New York Taxi Workers Alliance, the union representing the drivers, continued to press city officials to help bail out the taxi drivers.
City officials said Tuesday that the average debt owed by drivers is $550,000, with average payments of $3,000. Under the new program, restructured loans will be set at $170,000 with monthly payments set at $1,234.
The loans will be secured by a city guarantee.
Reaction to the Deal
New York City Mayor Eric Adams said the program will provide much-needed relief for the drivers.
"They were promised a path to a better life with these taxi medallions but quickly found themselves going down a pit of financial despair," he said.
Taxi Workers Alliance Executive Director Bhairavi Desai also praised the deal.
"We are finally at the starting line of a new life for thousands of drivers and our families," she said. "The city-backed guarantee is a ground-breaking program that will save and change lives."
The union has been clamoring for debt relief for several years, with members traveling to Alexandria, Va. to attend NCUA board meetings, occasionally blocking traffic in New York City, and even organizing a 15-day hunger strike to publicize their plight.