As we enter the 74th year of celebrating International Credit Union Day, the industry and all its supporters are coming out in droves to mark the occasion. Credit unions, vendors, CUSOs, members, and industry leaders alike are taking the opportunity this Thursday, October 20th, 2022, to highlight the industry, its service to their communities and members, and the cooperative spirit that drives them in all they do.
According to the World Council of Credit Unions (WOCCU) and CUNA, the hosts of the event, the ultimate goal of International Credit Union Day is to both "raise awareness about the tremendous work that credit unions and other financial cooperatives are doing around the world" and "give members the opportunity to get more engaged. The day of festivities for credit unions and financial cooperatives globally includes fundraisers, open houses, contests, picnics, volunteering, and parades."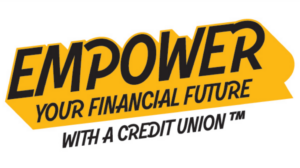 375 million members in 118 countries celebrate International Credit Union Day and the credit union difference each year. Held for the first time in 1948, past themes have included "Local Service. Global Reach," "Inspiring Hope for a Global Community," and "Building Financial Health for a Better Tomorrow." The theme for 2022 is "Empower Your Financial Future with a Credit Union" with the goal to bring awareness to those who are unbanked and underbanked.
"There are still 1.4 billion people across the globe who are unbanked," says WOCCU President and CEO Elissa McCarter LaBorde. "Credit unions truly have the perfect business model to empower their financial future and that is a message we hope our entire global movement will celebrate and promote."
The World Council of Credit Unions is hosting a webinar on the morning of the 20th with a wide selection of panelists speaking on financial empowerment. Credit unions from Ireland, Ukraine, and Peru will also be sharing their stories. Furthermore, the Worldwide Foundation for Credit Unions is joining forces with True Sky Credit Union from the United States to raise $500,000 as part of its "EMPOWER" campaign to further credit union member empowerment moving forward.
To commemorate the day, credit unions are offering various events, prizes, and services. A few, such as SCU State Credit Union in South Carolina, are offering food and drinks in their lobbies along with activities for children, with tellers available to discuss financial health. Others are handing out gifts and prizes. Public Service Credit Union in Fort Wayne, Indiana will be offering a chance for $100 for encouraging people to empower their financial future.
Numerous other credit unions are also finding ways to celebrate with their members whether it be via social media or in person, proving their commitment to their communities. How will your credit union celebrate International Credit Union Day this year?
For more information on ICU Day, visit the official site.