As he began his new role as CEO of CU*NorthWest, CUSO Magazine sat down with Stuart Kuzik to learn more about him, his journey to the credit union service organization, and what he envisions for the coming year.
CUSO Magazine: Thanks for joining us today, Stuart. First, congratulations on your new position! Can you tell us a bit about how you got here and why you are excited to be CEO of CU*NorthWest?
Stuart Kuzik: I appreciate the congratulations! As a Wisconsin-born social worker turned banker, I view financial services as a social service and am constantly seeking out ways to marry those two concepts. Having worked at a community bank for the last several years, I engrained this idea in all the work our institution did.
I saw this opportunity with CU*NorthWest as a great outlet through which to continue bringing these concepts together while working to serve many communities and institutions at once, and I'm eager to get started.
You spent some time in the credit union industry before you moved on to other things. What was it about the credit union industry that made you want to come back now?
SK: I have always been an avid proponent of the ownership model and democratic aspect of credit unions. Having worked at non-cooperative financial institutions, I often witnessed situations where the interests of the owners, the employees, and the customers were not aligned, and there was sadly nothing anyone could do to correct it; ownership had the final say.
In the credit union space, however, the customers/members are the owners, and the employees are often members too. Everyone is offered a seat at the table.
As credit unions operate under the cooperative model, they are able to impact their communities in a meaningful way, and quite frankly, on a much larger scale. Credit unions and the CUSOs that serve them can truly impact neighborhoods in the community with their financial resources. It all comes back to viewing banking as a social service, and cooperatives are excellent examples of how to achieve that concept.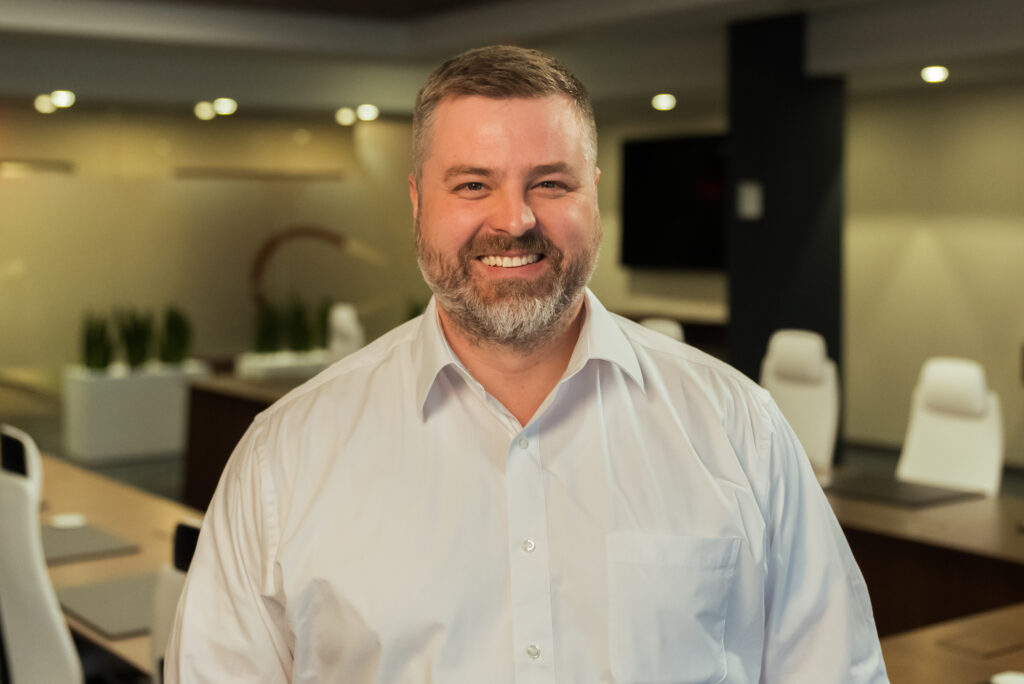 What is your vision for CU*NorthWest in terms of providing for its community of credit unions?
SK: I am a firm believer that organizations such as CU*NorthWest create opportunities for smaller institutions to partner together and achieve huge results. We have tools and resources, and in this environment, we are all leveraging each other's strengths and weaknesses to create something together. The unique piece of this is that as partners, as a co-op, local credit unions have access to the resources of something much larger.
Using these resources, CU*NorthWest provides a way for small, community-focused credit unions to develop scale while keeping costs manageable and without having to sacrifice their service-driven mission.
In the same way that credit unions are important to their localized communities, CUSOs are important to their network of credit unions. They provide credit unions the means to flourish in their own communities by equipping them with all the resources and tools available in the industry. This enables these institutions to remain hyperlocal and relevant, all for the purpose of better serving their members and regions.
Before this, you were the Chief Credit Officer at a community bank in Wisconsin. What did you learn from community banks that you feel could be applied to your work at CU*NorthWest?
SK: There is always this mentality of banks versus credit unions, but community banks and credit unions are often very alike—both have deep roots in their communities. The financial institution I was with previously, a small community bank, was well over 100 years old. We were a bedrock piece in our community.
When you look at the people actually serving customers—your tellers, your MSRs, your loan officers, etc.—they still really want to do a good job. They still love the people they serve, and they still love the communities they live in.
All this to say I will carry that passion and commitment with me into my new role and feel my experiences can help me better understand and inspire the credit unions we serve.
What is your management philosophy? How do you plan to build and motivate a successful team?
SK: I tend to be a player-coach and enjoy getting to know people's "why" statements; this is essential for me. When you understand the "why" statements, you understand why your employees get out of bed, why they started doing this job, why they continue to do it, what they like about it, and what motivates them as a person. When you start answering some of these questions, you find out what really is motivating them.
As employers, we tend to think, "Well, they have a mortgage and a car payment, they need the money." Sure, a paycheck is why they are working, but not why they are here. So that is what I want to focus on, figuring out what makes people tick.
Once you better understand your team, you can create a business plan which involves them, and they can see themselves in it. If employees cannot see their thoughts, ideas, or why statements in the path forward, chances are they are not going to fight very hard to move in that direction. But if their goals and motivations are reflected in the plan, your employees are going to be more eager to participate.
Now a bit about you, what are some of your favorite activities outside of work?
SK: I love being on the racetrack in sports cars. It is an exhilarating experience that requires your full focus. As someone who needs a hobby that just snaps them out of everything, that kind of stops the world spinning and the mind rumbling, racing does the trick.
Thank you for your time, Stuart. Is there anything else you want to share with our readers? 
SK: The financial services industry is changing rapidly, and it's easy to get caught up in that. I am excited to work with organizations that see the change and the challenges ahead as opportunities while remembering who they serve and why they got involved in the industry in the first place. I believe doing so will leverage us and our credit unions to best serve our clients as we have always historically done.